SPECIAL ANNOUNCEMENT
Your health is the reason we're here every day! In the face of COVID-19 we have stepped up our efforts to maintain a safe environment for our patients to include re-arranging our waiting room to increase social distance between patients in the rare event that you have to wait for your scheduled appointment, complete sanitation of all treatment and exam tables between every patient and frequent sanitation of all touch points in the office such as doorknobs, counter tops and the credit card touchscreen.
As of now, we have no plans to close the office, as we recognize that being in optimal alignment strengthens your body's immune system. We do ask that you not come in if you have any fever or other symptoms of viral infection or if anyone in your household is sick.
We are closely monitoring changes in the current situation and will alert you if we need to change our hours in any way. If you haven't already done so, please follow our Facebook page for current information.
---


Your Moorseville Chiropractor Wants You
Out Of Pain And On To A Better Life!
Thank you for visiting the website of Mooresville Chiropractor Dr. Paul
Davis and Davis Chiropractic Specialists - a professional Lake Norman area chiropractic clinic. Dr. Davis strives for excellence through superior
patient treatment, education and satisfaction. Dr Davis proudly serves Mooresville, North Carolina 28117 and surrounding Lake Norman areas.
Our practice seeks to provide the best care for our patients with their current problems and strives to educate them about healthy choices for their future health care. We look forward to being the first choice for the care of your spine gently and naturally.

Paul Davis, DC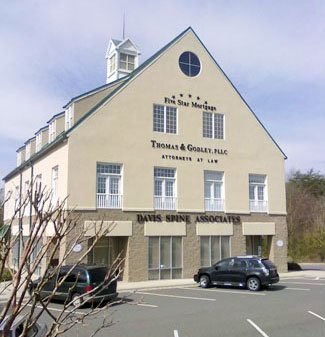 Within our website, Mooresville and the Lake Norman area residents will find all types of health and wellness related information including information about our office and services, chiropractic, back and neck pain, work and auto injuries and much, much more.


We hope you enjoy the information within and share it with others. Again, thank you for visiting www.davisspine.net and remember to come back often.


Yours in health,

Dr. Paul Davis, D.C.

Chiropractor